This is the first of our "ESPER Customer Stories" series, in which we'll analyse the challenges faced by our customers and show how ESPER products have helped to solve their business issues. We hope you will get value from learning about stories that made small to medium businesses more successful as a result.
Today's interview is with Ewan Sou, Founder and CEO of Instantly.sg.
Here's how the ESPER TriggerBox helped Instantly gain a competitive advantage, increase revenue and become the market leading bullet time photo booth company in Singapore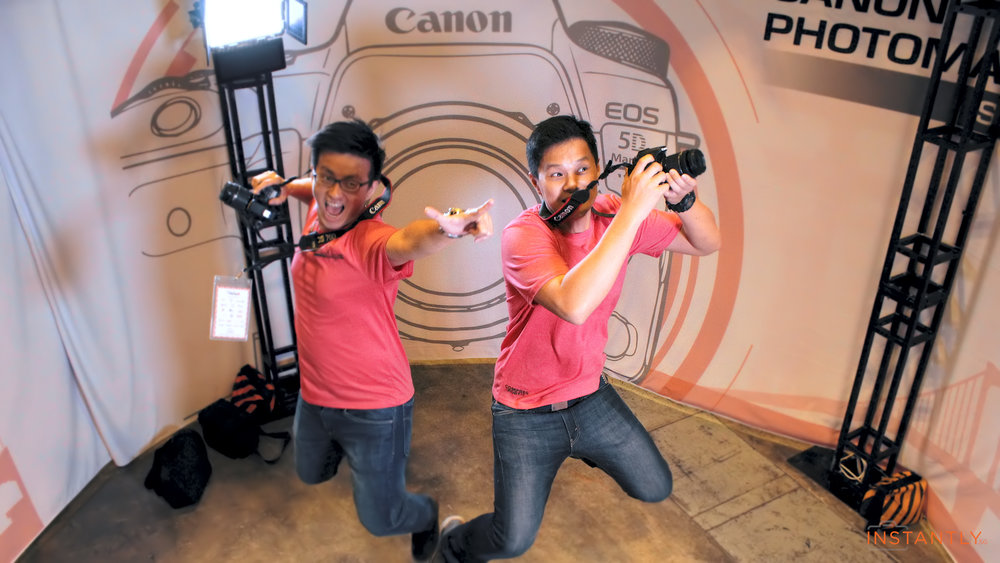 Here's his story:
Tell us a bit about your business?
We're based in Singapore and we specialise in custom photo, video and 180 & 360 bullet time booths for events and high profile brands such as Apple, Unilever, Disney, MasterCard, Google, Starbucks.
Our goal has always been to create unique, unforgettable experiences, by combining the art of photography with WOW of technology.
What led you to the ESPER TriggerBox?
I was looking to grow the business through differentiation and customizing our offerings. We wanted to add something unique and special to our photo booth experiences.
This lead me to bullet-time or time stop photography.
Initially, we looked into building our own multi-camera triggering system, but it wasn't precise. All cameras weren't firing at the same time and it just wasn't reliable. As business servicing large events and big brands, your equipment absolutely cannot fail.
Then, I saw on the Breeze website that they recommended the ESPER TriggerBox. It seemed to be exactly what we were looking for, so we decided to give it a try.
What have been your impressions of the TriggerBox?
Honestly, I had some reservations before the purchase!
Back then, ESPER didn't even have a website! So it was a kind of scary purchase (no offense!). But Nick, one of the ESPER directors was really helpful and answered my queries patiently.
So in the end, we just took a leap of faith and bought it!
Click here to see ESPER TriggerBox customer gallery.
We've been very impressed with the whole product. The overall appearance and design of the TriggerBox is good but most importantly we were able to achieve precise, reliable multi-camera triggering we needed!
As for the rest of the setup, we use Multi-Camera DSLR Pro software by Breeze for controlling our Canon 1300D cameras. For our 180 time stop array, we use 9 cameras. For our 360 time stop, we use a minimum of 28 cameras and depending on requirements, we may use up to 36 cameras.
We now only use ESPER TriggerBoxes on our rigs and it's been a major factor in helping us grow the business.
So, implementing your bullet time photo booths has led to more business?
Absolutely.
The decision to implement bullet-time and use the ESPER TriggerBox has paid off.
In Singapore, we are the only company that can do 360 Time Stop photography which has given us a great competitive advantage. It's opened up alot of opportunities and significantly increased revenue as a result!
Customers now see us as the market leader and an expert in creating innovative photobooth experiences. They are amazed that such things can be done at events and the WOW factor is always there when they see so many cameras on site.
Growth wise, we've now branched out to Malaysia! Of course our Malaysia branch (instantly.my) uses ESPER too!
Click here to learn more about the ESPER TriggerBox.
More articles: