This "ESPER Customer Story" we've spoken with Stephen James, the Creative Director at SoPro Studios, a prospering photo booth company based in Canada.
By investing in bullet time photography, Stephen is seeing a significant increase in the quality of clients and revenue.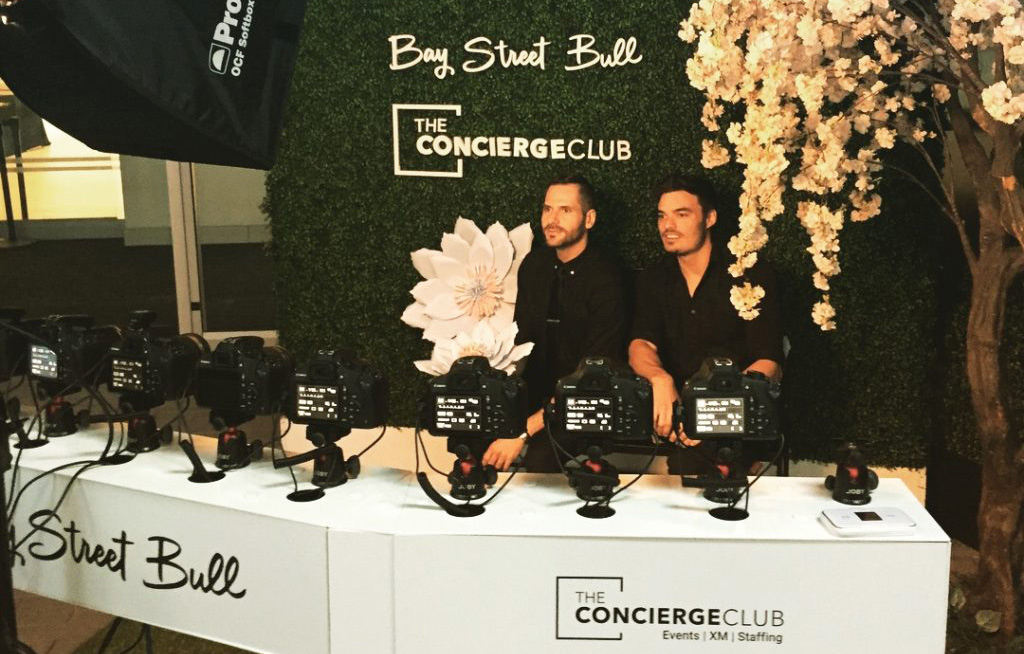 Here's what we've learned:
Tell us about SoPro Studios?
SoPro Studios is a Toronto-based company that specialises in professional photo booth services for special events. We work with small and big brands to improve their business with creative photography.
We use the most creative photography options around to provide our clients and their guests with unique marketing solutions that connect brands with consumers.
Our activations provide fun, engaging, experiences that encourage users to share with the world! We have run bullet time activations for YouTube Space, Hush Hush, Charles Smith Wines and many more.
Why did you decide to use bullet time photography?
This industry is currently evolving at an alarming rate.
Basic open-air booths were "High-Tech" for a decade and all of a sudden are obsolete.
The industry saw huge growth, which attracts smart, innovative people who are disrupting the market with new technologies.
Click here to see ESPER TriggerBox customer gallery.
I got into this industry to create unique, almost cinematic, experiences. So as the technologies advanced I did not hesitate to jump on the opportunities and the Bullet Time Booth was my primary objective.
Long story short, if you stand still in this industry you are dead.
Currently, the Bullet-Time Booths seem to be the hot ticket, which is why I searched far and wide for a solution like ESPER's TriggerBox.
And, what did it take to build your first bullet time booth?
I needed hardware that would allow us to fire all cameras at the same time.
We originally soldered a homemade multi camera trigger box to control the cameras; however, this proved troublesome as the lighting was difficult to control and the system would misfire 40% of the time.
To put it bluntly, the home-made multi camera trigger prevented us from learning and mastering the multi camera array for about a year.
The original box was not producing satisfactory results and it was not fair to our clients who were paying us for professional results.
Which is why I really wish I invested in ESPER TriggerBoxes immediately.
It seemed to be the only high-end multi camera trigger box out there, so we took a chance with their product and were extremely impressed.
However, I was hesitant at first due to the fact that I built trigger-box for $60 at home for 13 cameras. BUT, after struggling at dozens of events and producing mediocre results that we were not satisfied with we went with ESPER equipment.
Once we switched to the ESPER TriggerBoxes, our lives got much easier and we learned improvements at an exponential rate!
So, did you get a return on your bullet time booth investment?
Since offering the multi camera array we have definitely a substantial increase in both clients and the quality of clients.
Our events get bigger and bigger, with larger budgets. The array is our primary seller and has helped enhance sales on all our product offerings.
We are just about to get into our second year with it and I can confidently say it has won us clients I have been working on for years before. We are predicting quite an increase in revenue this year, with most our bookings being for the multi camera array.
Since switching to the ESPER TriggerBoxes we truly produce studio quality shots in real-time at events. The arrays are starting to become a common thing, but our guests often comment on the quality of our results!
Learn more about ESPER TriggerBox
More interviews: