In our "ESPER Customer Stories" series we speak with the owners of multi-camera and photogrammetry setups to see how they improved performance with ESPER hardware.
Today's interview is with Anel Lazcano, Product Manager at HCG Technologies, a leading supplier of multi-camera solutions and motion capture equipment in Latin America.
His team found new clients by making their photogrammetry setups mobile and more effective, which improved the creation of digital doubles and props in CGI production pipelines.
Let's dive in.
Meet HCG Technologies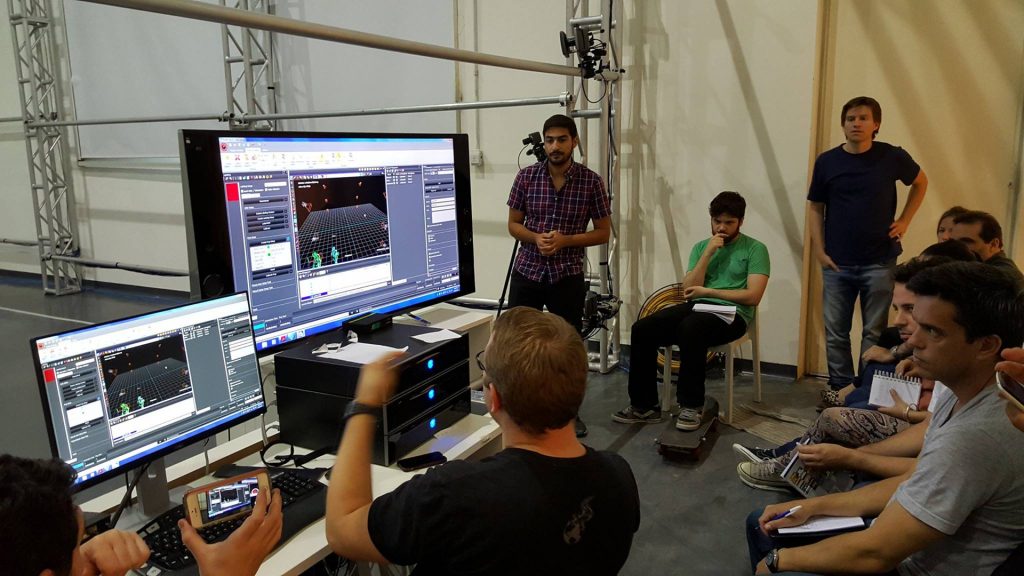 HCG Technologies specialises in providing innovative multi-camera technologies such as motion capture and photogrammetry for the entertainment, engineering and health sciences industries in the Latin American market.
With over six years of experience, we have supported major educational institutions such as UVM, brands including Mercedes Benz, and several movie producers.
Our goal?
To provide the most innovative and productive multi-camera systems in the industry to clients looking for new ways to get CG production projects done more effectively, but who lack the internal departments to do so.
Setting up a photogrammetry system can be a pain at times…
Typical projects involve the creation of face, body and object 3D models using photogrammetry setups, but we are also involved in brand activations using bullet-time effect.
So our 64 Canon Rebel T6 setup is often reconfigured depending on client requirements.
Before getting our hands on ESPER equipment we used PC software to fire all of the cameras at the same time through USB – this wasn't ideal.
What's more, we had to create a mobile solution since we often travel to different universities around Mexico and within Latin America to showcase our product. Carrying so much gear to different locations can be frustrating!
These were some of the objectives we needed to achieve:
1. Reliability – Shooting all cameras through the software wasn't too bad, but we had a lot of delays and irregularities which we couldn't allow to happen when distributing the system.
2. Professional Look – There was no other company that offered a "plug-n-play" solution for triggering and powering multiple cameras. A homemade solution was an option but since we work with different clients that are very strict on how our systems look we needed something more slick and professional.
3. Time Efficiency – I wouldn't say that setting up a photogrammetry system is too complicated, but it can be very time-consuming since we have to connect hundreds of cables every time we install the system at a new location.
"We realized that there was no other company that offered a "plug-n-play" solution for triggering multiple cameras. We considered manufacturing our own homemade solution but since we work with different clients that are very strict on how our systems look we needed something more slick and professional. "

ANEL LAZCANO – PRODUCT MANAGER | HCG TECHNOLOGIES
Combining multi-camera hardware for better growth
This was the first time we've used products like this!
At first we were a little concerned about the price. We didn't doubt the quality of the product but the cost of importing goods to Mexico can be expensive.
But we wanted something compact, powerful and modular at the same time.
ESPER hardware has helped us to develop a complete photogrammetry setup that we can carry easily whilst being reassured that everything will work when showcasing it to our clients.
The TriggerBox has eliminated all of the lags we previously experienced when shooting all cameras.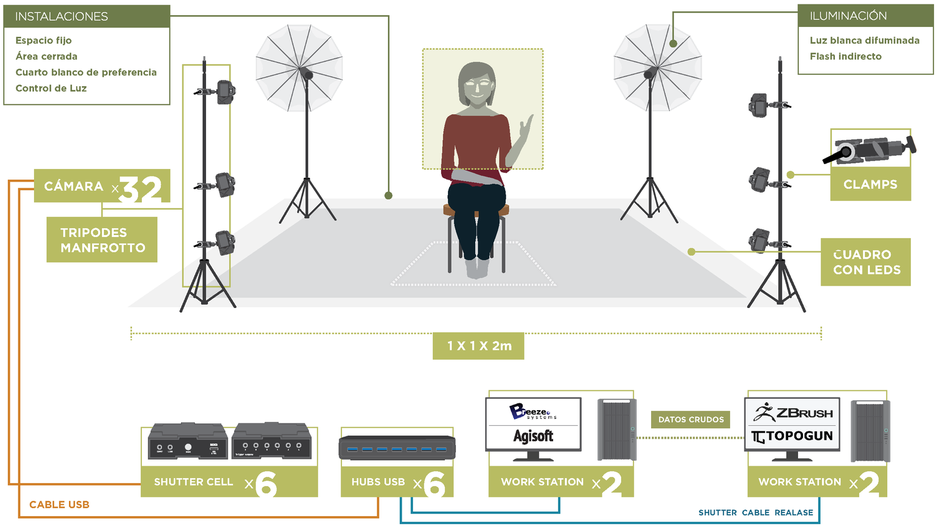 The set up for the boxes is very user-friendly and straightforward and I love how compact they made the setup!
The PowerBox has freed up so much space in the setup by getting rid of the unnecessary power supply cables required to operate the cameras in the setup. This also makes our systems look neater and more professional.
Driving new clients with better photogrammetry setups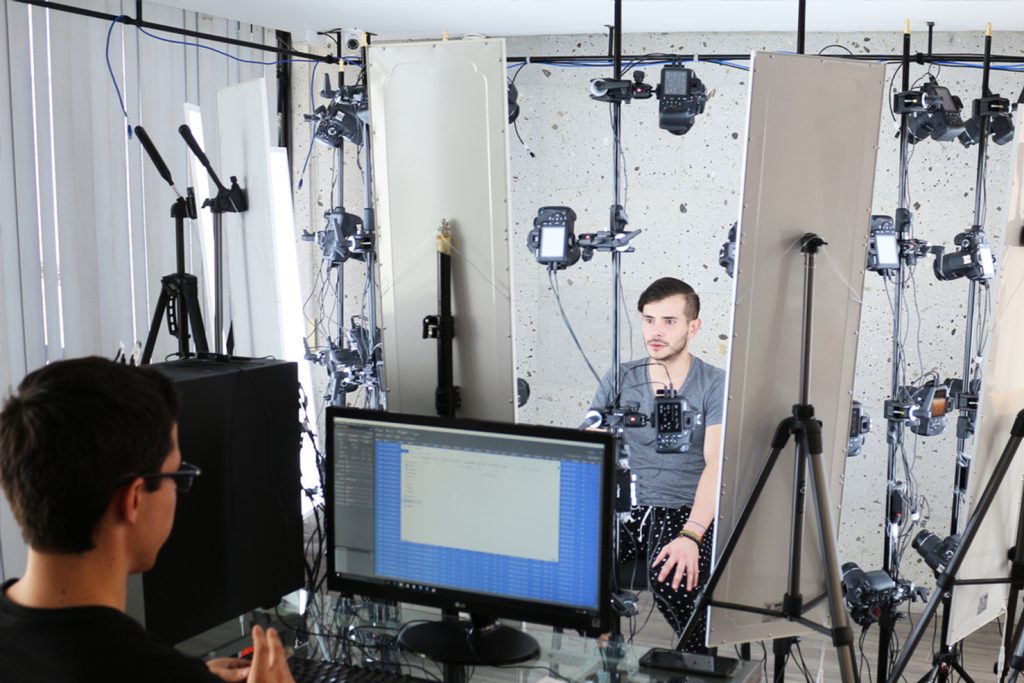 ESPER allowed us to deliver a ready-to-use solution.
We carry many different technologies and have been setting up photogrammetry systems for over three years now.
Multi-camera hardware helps us simplify our methods for assembling photogrammetry setups. Our clients have also benefited from a much more effective process when creating 3D models.
We have seen an increase in growth.
Our clients love our setups and now we have new complete systems waiting to be delivered to more universities than ever before. In fact, we'll soon be placing an order for an additional 12 PowerBoxes and TriggerBoxes!
Click here to learn more about ESPER Multi-Camera Hardware.
More interviews: